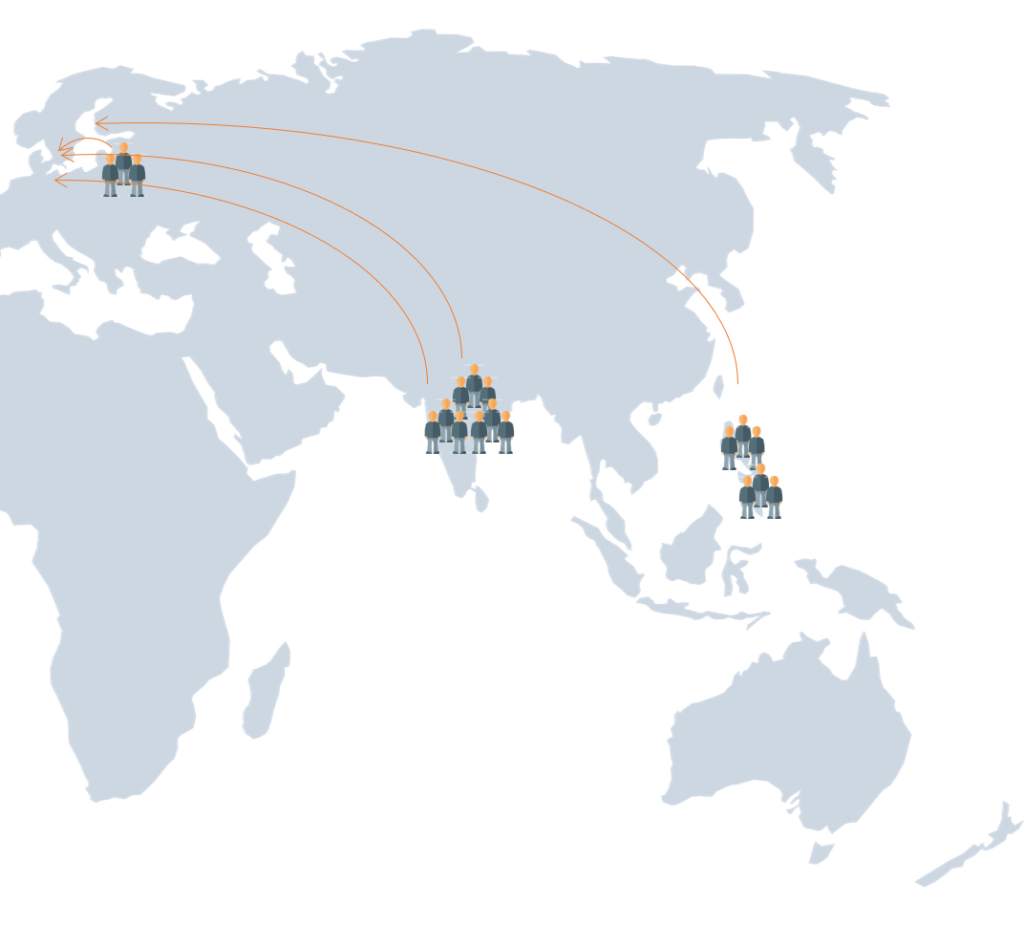 Many companies have found that handling Back-office processes is most cost-effectively done by a dedicated Shared Service Center, often outsourced to a low-cost country. Unfortunately, this comes with a price. Results cannot be delivered faster than a human can process them, your organization loses some degree of control over its internal processes, and humans will often make errors which harms your business. RPA can dramatically change this. Software robots are capable of processing much faster than humans, do so without random errors, and deliver rapid customer response and accurate up-to-date data in your systems.
SmartRPA can assist you in automating any process which can be performed on digital data and applications and for which accurate rules can be set up. This is done without replacing any existing applications or systems. We often see that 50% or more of all processes in the shared service center can be completely or partially automated.
Processes include
Financial transactions
accounts payable
collections
checking balances
import of data into ERP
extracting financial reports

Customer transactions
money transfers
claims processing
opening or closing accounts
checking inventory or delivery times
extracting financial reports

HR & Payroll
onboarding/offboarding
vacation and expense handling
job and application management

Logistics
sourcing
inventory and delivery management
customs and VAT reporting
procurement processing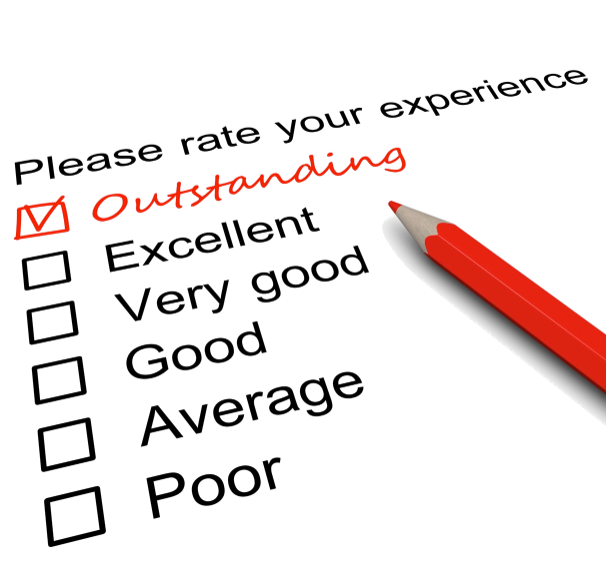 The modern consumer has become increasingly demanding with regards to customer service, expecting to be allowed to quickly service themselves in the trivial cases from a mobile or laptop. In the cases where they need to contact you as a company for more complex inquiries they expect a smooth and rapid interaction with accurate answers. The challenge for the customer support, be it via chat or call, is that the customer support agent must navigate customer information spread over multiple systems. This requires the employees to type customer data, such as a name or social security number, into multiple applications to retrieve the information needed.
With SmartRPA Kapow comes the unique ability to deliver interactive software robots with a self-service front-end, typically presented as a web-form. This helps your customer support in two ways:
Some of the most common and simple requests can be shifted to self-service for your customer, who you can enable to access the robot through a web-service on your site. This helps the customer skip the potential waiting-line and alleviates the pressure on your call-center.
The robots are also capable of reducing the time your customer support agents spend looking up customer information throughout a variety of systems, by gathering data from every system needed at once – in real-time. This approach reduces the idle time a customer spends waiting for your agents and improves the customer's perceived quality of the support.
Processes include
Customer record retrieval and updates
Validate account information
Check order status
Opening support ticket
Check payment and account balance
Warranty and return handling
Change subscription or add new services
IT Service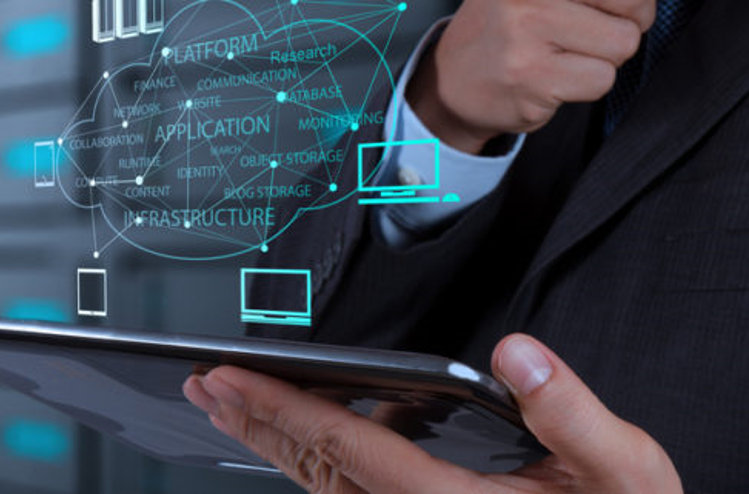 The typical IT department ensures that the business it supports is able to do business. On one hand, IT has the responsibility for the operational aspects of IT, including infrastructure, security, devices, systems and applications. On the other hand, they are typically also in charge of developing or sourcing software to enable the overall organization and its customers.
Especially in the operational area, there are many repetitive tasks being handled manually. Most of these manual processes can be automated by the SmartRPA Kapow solution to deliver increased efficiency within IT, and services that are both faster and more accurate to employees and customers.
Processes include
Onboarding/offboarding of new employees within IT systems like employee portal, payroll systems, etc.
Creation and periodic change of authentication credentials
Software management on employee laptops and mobile devices
Compliance check, data integrity check, policy compliance check
License management, software renewal, purchase of license, etc.
Backup and synchronization of files and data
Log management
IT Development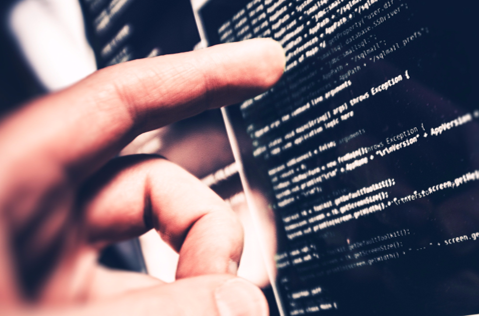 In the development area, IT departments typically have a backlog of application, BPM, and integration delivery projects which cannot be implemented in a timely manner because of resource constraints or missing web services.
SmartRPA has a unique ability to reliably web-service enable any application or process with the Kofax Kapow patented "Synthetic API" technology, to dramatically speed up the delivery on those hanging IT projects. Even external and cloud applications can be web service enabled as-is.
IT projects which can be accelerated with SmartRPA include
New functionality in customer or employee portals to improve the level of self-service
Mobile enable functionality currently residing in portal or legacy applications
Create web service interface to currently manual processes which needs to be plugged into a BPM solution
Integrate disconnected systems which cannot currently be integrated because of missing web services or API
Post an acquisition, rapidly integrate systems and applications from acquired company into existing systems and applications
Migration and synchronization of web content, for example when upgrading to a new WCMS
The HR department manages your organization's most valuable resources – your employees. Simply put, having an efficient HR department is key to dramatically improving your business in all aspects of operational efficiency, product and service efficiency, and customer satisfaction. There are several HR disciplines where RPA can positively impact the quality and speed of operations. These include recruitment, safety, expense and vacation management, benefits and compensation, education, and compliance.
If you've ever been hired into a job, where you spent the first week or so getting your computer set up, access rights to systems, your cell phone working, and trying to figure out how systems work – or been on the hiring side of the table and tried to ensure that all of these things are ready for your new hire, struggling to get the IT department, finance, and helpdesk to deliver what you need on time, you'll get the gist right off the bat.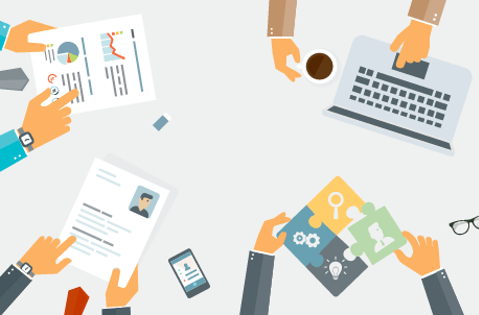 Imagine onboarding a new employee and being sure that their first day starts with a cell phone, fully installed laptop, created and active user accounts for the systems they will be using, payroll having all their information, and an e-mail containing guides to your internal systems (time registration, expenses, SharePoint etc.) awaiting in their inbox.
Imagine when that employee leaves, and you need to offboard them, digging through their access rights, licenses, locked phone and expenses on their corporate credit card ticking in. Instead, imagine typing in their employee ID, and clicking "offboard", for a robot to ensure that everything is managed for you.
RPA in your HR department frees up the time needed to focus on motivating employees, recruiting the best new hires, and planning for the future workforce.
Processes include
Onboarding/offboarding
Contract management
Payroll processing
Time and attendance processing
Employment development
Performance and goal processing
Recruitment and application processing
Workforce planning and reporting
Workplace compliance check and reporting
The finance department is one of the absolute prime candidates for automation with SmartRPA. Many of the processes performed in the finance department are prone to human error, slow and repetitive reporting, and mixed data quality.
No financial planning and reporting is better than the numbers behind. Data needs to be timely and accurate in every aspect of cash forecasting, account reconciliations, accounts receivables & payable, capital management, cost allocation etc. This is exactly where RPA shines, bringing higher data quality, eliminating errors, and introducing the possibility of near real-time reporting, rather than monthly or quarterly reports, giving you the ability to navigate your organization's financials proactively, rather than reactively.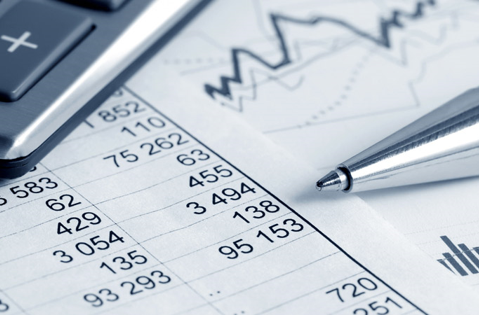 Another huge, and often underrated, gain from using RPA for these processes, is insourcing. Typically, many financial processes are outsourced to low-wage geographical areas to reduce spending on routine and repetitive tasks. As most organizations who have outsourced processes know, the loss of control over central processes and slow turn-around time for changes to said processes take away critical agility from the finance department – changing a process in-house can be done in a matter of days or weeks, while communicating the change to an external outsourcing partner can take multiple months due to contract negotiation, documentation of the planned process changes, and effectuating this through their managers. With SmartRPA, you can reclaim ownership of your processes, and add the lost agility back into your organization – while cutting costs.
Our customers have achieved great ROI by using SmartRPA to automate financial processes, such as accelerating closing the books, improve employee efficiency and enabling organizations to better utilize limited resources. With RPA, vast volumes of data can be processed in a fraction of the time while ensuring accuracy and giving visibility into the smallest of details, regardless of origin. Beyond increasing processing speed, the ability to reduce errors has a substantial impact on the quality particularly with regards to validation and reporting.
SmartRPA has extensive experience with delivering RPA solutions to finance across multiple industries.
Processes include
Improve collection rate and the time it takes to collect outstanding receivables
Balance sheet consolidation and integrity check
Billing and invoicing processes
Business intelligence analysis and reporting
Risk management
Sourcing, order and procurement processing
Insurance management
Period and close cycle time reduction
Logistics processes