Transportation and logistics (T&L) companies are increasingly being pressed on prices from customers while at the same time freight contractors demand higher prices for their services. Consequently, T&L companies need to focus on automating existing processes and to implement real-time information interfaces to grow profit.
The network of partners is changing so fast that traditional Electronic Data Interchange (EDI) integration, cannot keep up with the pace of change or is simply too expensive to implement. At the same time, there is a tendency in the industry that the larger companies demand that their customers must adhere to their EDI standards to do business with them. This puts additional stress on the low to mid-size T&L companies and create many manual B2B processes.
To make things worse many partners partners will not supply a traditional EDI interface at all, but demand that all interaction with them is done on their B2B web portal.
Because of the above, T&L companies are faced with an increasing amount of manual "copy-paste" processes between internal systems, Excel documents and external partner portals.
SmartRPA has a long and strong experience in working with T&L companies to overcome these challenges, so that incompatible data formats and ever changing interface landscapes will not affect the operational cost and efficiency and additionally enable the delivery of real-time services to customers for tracking, pricing and ordering.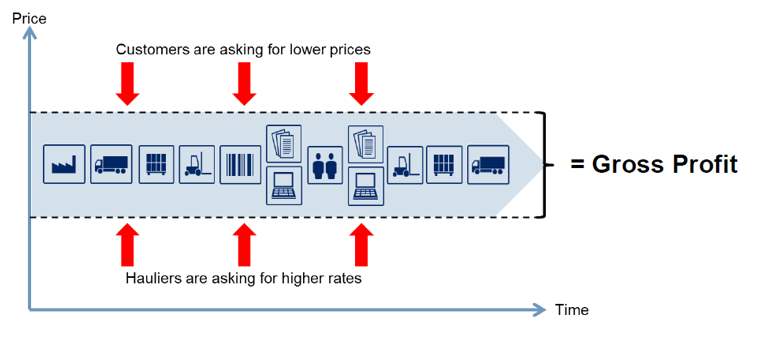 Example of Automated Processes
Customs Clearance
For each truck passing into a country the load must be registered on the country's custom portal. This can be fully automated and your TMS will be updated in near real-time.
Tracking Synchronization
Updates customers/supplier portal with pick-up or delivery information. Whether you need to extract or deliver tracking information like pick-up, reload and delivery, you can automate this between your TMS and any external customers and supplier system or data format.
Convert supplier proprietary data format to EDI
Convert incoming data formats to your own in-house EDI format. This is especially relevant for smaller suppliers where it is too expensive to set up a full EDI conversion.
Bidding
Bid on a freight by typing in quotes at a B2B freight market place portal. This can include business logic that is directly connected to your TMS to only bid when it is profitable.
Interface Any Customer Data Format
Synchronize customer information between legacy systems, Excel files and external partner portals. For example to automatically book orders into internal TMS when received on email in Excel format.
Ferry Booking
Automatically search for availability and book ferry tickets. If a booked ticket needs to be cancelled this can also be automated.
A quick Return on Investment of 1-6 months can typically be expected.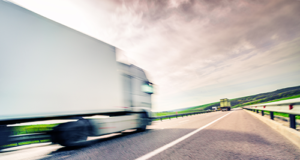 Testimonial from large 3PL
"Applying SmartRPA Kapow to our most labour intensive manual data-driven processes in the different transport hubs, have demonstrated an overall cost saving of 4%, which is a high number in an industry that is considered quite lean."