The HR department manages your organization's most valuable resources – your employees. Simply put, having an efficient HR department is key to dramatically improving your business in all aspects of operational efficiency, product and service efficiency, and customer satisfaction. There are several HR disciplines where RPA can positively impact the quality and speed of operations. These include recruitment, safety, expense and vacation management, benefits and compensation, education, and compliance.
If you've ever been hired into a job, where you spent the first week or so getting your computer set up, access rights to systems, your cell phone working, and trying to figure out how systems work – or been on the hiring side of the table and tried to ensure that all of these things are ready for your new hire, struggling to get the IT department, finance, and helpdesk to deliver what you need on time, you'll get the gist right off the bat.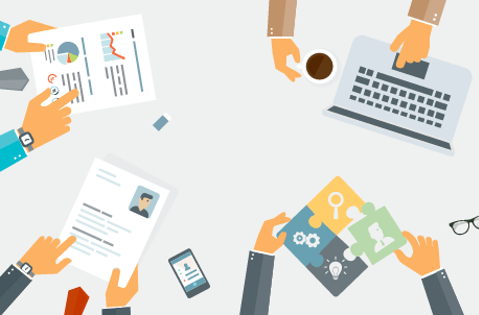 Imagine onboarding a new employee and being sure that their first day starts with a cell phone, fully installed laptop, created and active user accounts for the systems they will be using, payroll having all their information, and an e-mail containing guides to your internal systems (time registration, expenses, SharePoint etc.) awaiting in their inbox.
Imagine when that employee leaves, and you need to offboard them, digging through their access rights, licenses, locked phone and expenses on their corporate credit card ticking in. Instead, imagine typing in their employee ID, and clicking "offboard", for a robot to ensure that everything is managed for you.
RPA in your HR department frees up the time needed to focus on motivating employees, recruiting the best new hires, and planning for the future workforce.
Processes include
Onboarding/offboarding
Contract management
Payroll processing
Time and attendance processing
Employment development
Performance and goal processing
Recruitment and application processing
Workforce planning and reporting
Workplace compliance check and reporting