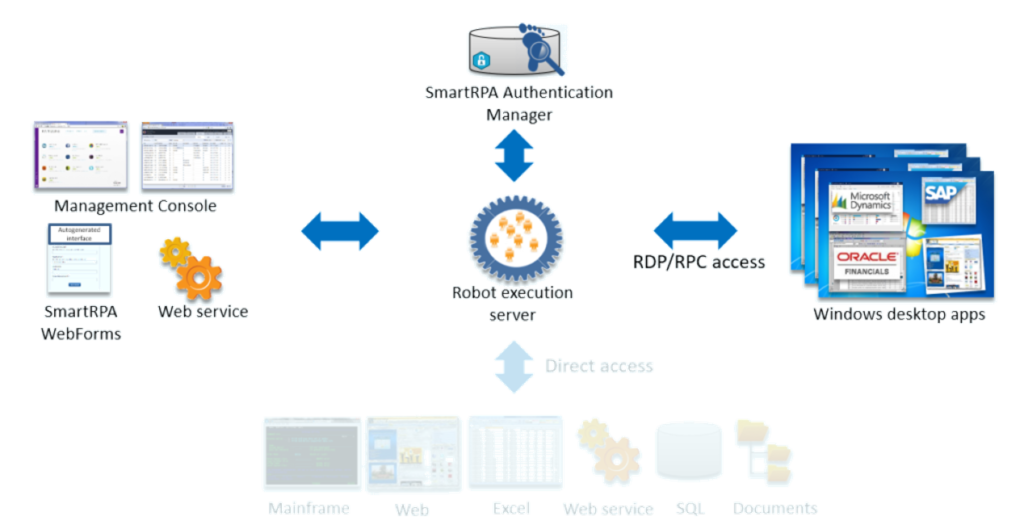 Applications, which only exist on a windows desktop (so-called "thick clients"), include  a number of popular business applications, such as SAP, Oracle Financials, Microsoft Dynamics, etc.
When a robot is being executed on the SmartRPA Kapow robot execution server and it needs access to a windows desktop app, an RPC call is set up to an available windows desktop where the desktop app is running. The robot can then remotely control the application, start it, log in, submit forms and extract data. This allows manual processes involving desktop apps to be fully automated with SmartRPA Kapow.
The application is controlled using one of two methods.
For .NET applications with the WAA (Windows Automation API) and for Java applications using JAB (Java Access Bridge).
For extraction of data in tabular form, the entire table can be extracted as XML and processed on the robot server for easy formatting, for example into a table in an SQL database or and Excel spreadsheet.